The LA Auto Show is Back, November 17-26, 2023 at the LA Convention Center!
One of the world's largest and most prestigious auto shows is back at the LA Convention Center with 1,000+ vehicles, over one million square feet of car culture, and the most ride-&-drive experiences in the show's history! The LA AutoShow is a one-stop shop for comparison shopping and exciting experiences around new electric, plug-in hybrid, and gas-powered cars for enthusiasts and the whole family.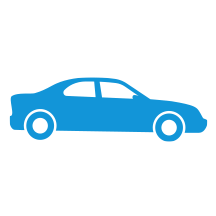 LA Convention Center offers non-reserved parking on a limited basis at South Hall, West Hall, and Venice Garage for between $25-35 per day. For parking at LA Live, across the street from Chick Hearn Court from the Los Angeles Convention Center, spaces are available in Lot W and Lot E. For school and tour buses, please contact Show Management to make arrangements in advance at 310.444.1850. More parking information
here
.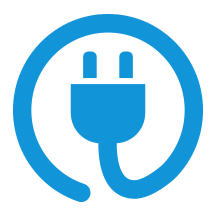 Recharging areas for electric vehicles are available at LA Convention Center parking. A parking attendant will direct you. Recharging areas for electric vehicles are available at LA Convention Center parking.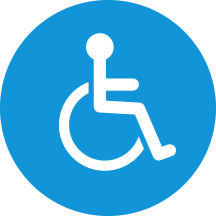 The LA Convention Center is in compliance with the Americans with Disabilities Act and stands ready to accommodate all visitors. Designated parking is available for Guests with disabilities. These spaces are designated for vehicles displaying a current state-issued disability placard or license plate. A parking attendant will direct you to handicap or bus parking areas.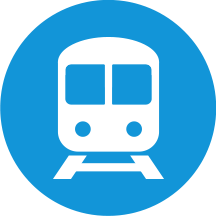 We highly recommend taking public transit to the show in Downtown LA at the Los Angeles Convention Center. Pico Station is the most convenient and drops you off one block away from the LA Convention Center. Attendees can enter through the main South Hall or West Hall entrances. For full transit directions, please
click here
.
Returning for 10 exciting days in November. Open on Thanksgiving day. See hours below.
LA Auto Show Visitor FAQs
What are the dates for the 2023 LA Auto Show?
The 2023 LA Auto show takes place Friday, 11/17, through Sunday, 11/26.
What brands will be featured this year?
Each year, LA Auto Show invites every major automaker across the globe to participate in our spectacular showcase held in the nation's top car-buying market. Please visit https://laautoshow.com/automotive-brands/ to see a complete list of automakers.
What types of vehicles are in the show?
Every year hundreds of brand new makes and models are displayed at the LA Auto Show including concepts and vehicles making their global debuts; and in the Atriums, you'll find more incredible displays unique to the show.
Are there classics and custom cars in the show?
In Galpin's Hall of Customs, The Garage aftermarket showcase, Kevin Hart Kollection Hall, and throughout the show you'll always discover an amazing mix of customs, classics, lowriders, exotics, race cars, and more.
How can I take a test drive?
Test drives happen every day at the LA Auto Show, inside and out! Enjoy test drives and rides across all areas of the LA Convention Center, allowing you to experience dozens of different makes and models! Visit our test drives page closer to the show dates to see the full line-up and locations!
Are we allowed to sit in vehicles?
Yes! Vehicles will be open similar to previous years where attendees can sit inside and take a closer look at their top choices. Select vehicles may not be open as it is up to each automaker which vehicles they unlock and allow attendees to sit in.
What days and times are the least crowded?
Weekdays, especially Monday-Wednesday, and early mornings are typically the least crowded times to explore the show. On the weekends the VIP Early Entry ticket is a great way to get on the show floor before larger crowds show up.
Do you rent out strollers or wheelchairs?
We offer wheelchairs, strollers, and electric scooters as well. We have two locations—one at the main West Lobby entrance and one at the main South Lobby entrance. Both will be to right, right immediately of the open entry.  They are first come, first served, and cannot be reserved in advance.
– Carts & Strollers (50lbs max) – $6 per hour
– Manual Wheelchairs (250lbs max) – $10 per hour
– Echo 3 Power Scooter (250lbs max) – $15 per hour
– M1 Scooter (300lbs max) – $20 per hour
– Power Wheelchairs (250lbs max) $20 per hour
– Heavy Duty Scooter (350lbs max) – $25 per hour
– Heavy Duty Wheelchairs (350lbs max) – $25 per hour
– Heavy Duty Power Wheelchairs (350lbs max) – $25 per hour
Where is the main entrance?
There are two main entrances: the main entrance to South Hall can be found at the corner of Pico Blvd and Figueroa St and West Hall's entrance is off Gilbert Lindsay Plaza, adjacent to Crypto.com Arena. You can enter the LA Auto Show from these locations, or at select entrances located in Los Angeles Convention Center parking lots.
What items are prohibited at the LA Auto Show?
For safety and security reasons, the following items are not allowed at this year's Los Angeles Auto Show:
Bags larger than 12″ by 15″
Alcoholic beverages or any illegal substances
Stroller s larger than 36″ by 52″, wagons, rolling suitcases
Wheeled devices with less than three wheels that cannot maintain stability when stopped, including but not limited to Segways, hoverboards, and scooters. This does not include motorized wheelchairs.
Any trailer-like object that is pushed or towed by an electronic conveyance vehicle, wheelchair or stroller, or pulled by a person, including wagons
Any camera equipment that rests on the floor or is overly cumbersome including but not limited to: tripods, sliders, large steadicam or glidecam systems, or lighting stands. Monopods are permitted.
Animals, excluding approved service animals. Service animals should remain on a leash at all times.
Weapons of any kind, or objects that appear to be weapons (also including toy blasters, squirt guns, etc.)
Glass containers (excluding baby food jars)
Other items that we determine may be harmful or disruptive
Where is the lost and found?
The lost and found can be found on the second floor of the West Hall, in room 514, phone number 213-469-6901.
Can I leave and come back?
Yes, but make sure you get your hand stamped before leaving. Hand stamps are only valid for re-entry to the show on the same day.
Is smoking permitted at the Los Angeles Convention Center?
No, smoking or vaping of any kind is not permitted inside the Convention Center.
Are cameras and videos allowed?
Yes. However, tripods and other professional camera equipment that rests on the ground are not allowed.
Are pets allowed at the show?
No, we do not allow pets. Certified service animals will be allowed to accompany their owners.
Are wagons allowed in the show?
No, we do not allow wagons on the show floor. Strollers are allowed and are also available for rent in the West Hall Atrium.
Can I bring my own food and beverages into the Convention Center?
Factory-sealed bottled water may be brought in by guests, with a limit of two bottles per person. All other food and beverage must be purchased at LA Convention Center Food and Beverage locations. Hotdogs, hamburgers, nachos, Grab&Go snacks and assorted beverages, including beer, wine, and specialty drinks are available for purchase. LA Convention Center also features organic Groundworks Coffee. Friday, Saturday, and Sunday a variety of LA-based food trucks will have food available for purchase. Plenty of restaurants are also accessible via LA Live next door to the LA Convention Center.  Visit the LA LIVE dining page to learn more.
Please contact us if you have specific dietary needs or restrictions that require further accommodation.
Is there some place to have a meal at the convention center?
Yes, there are many places to eat in and around the Convention Center.
Compass Café/South Hall: salads, pizzas, hot and cold entrees and a full bar
Galaxy Café/West Hall: sandwiches and salads
Tradewinds Cafe/Kentia Hall: hamburgers, sandwiches, hot and cold sides
In addition to your options onsite at the Convention Center, there are several exciting restaurants conveniently located at L.A. LIVE (across the street from the Crypto.com Arena.
Can you purchase cars/accessories at the show?
While you cannot purchase cars directly at the show, you can comparison shop and speak with auto manufacturer representatives who can connect you with a local dealer. Some automakers also offer information on how to pre-order certain vehicles.
Are firearms allowed at the show?
No, firearms are not allowed at the Los Angeles Auto Show, even for off-duty officers. All customers will have their bags checked and enter through a metal detector.
Where can I buy tickets to the show?
Tickets to the 2023 LA Auto Show are now available! SEE TICKETS
We highly recommend buying online in advance! No onsite ticket sales will be available, and all tickets must be purchased online.
What do I do if I can't find my ticket in my email?
Tickets for the LA Auto Show will be sent to your email from our ticketing partner, See Tickets. Please make sure to check your spam folder if you do not see your ticket in your inbox. If you still can not find your tickets, you can access them using the following link: https://laautoshow.seetickets.com/customerservice
What VIP and premium experiences are available?
VIP Early Entry Tickets for Saturdays and Sundays allow access to the show one hour before the general public. SEE TICKETS
VIP Guided Tours with an automotive expert are available on select Weekdays, Saturdays, and Sundays only and usually sell out quickly! SEE TICKETS
I am not sure what day I want to come. Is there a ticket for me?
Yes, our "Any Day" ticket is your best option for anyone needing flexibility. "Any Day" tickets allow guests to visit the show on any ONE day of their choosing.
How do I purchase tickets for my group, corporation, and/or school?
Group tickets are available for groups of 20+ or more. EMAIL US HERE for more information and group sales.
What forms of payment are accepted?
Tickets can ONLY be purchased online in advance with a credit or bank card or via a mobile device, and you may choose mobile entry when purchasing your tickets to enter using Google/Apple Wallet. No onsite ticket sales, so we highly recommend saving yourself time and purchasing online in advance.
Do you offer any discounts or promo codes?
Yes! We work with many partner and organizations for promotions and discounts, keep your eye out for any special offers leading up to the show!
Who do I contact with questions about my ticket purchase?
If you have questions about your ticket order, please email us at [email protected], and someone will get back to you as soon as possible.
Will the LA Auto Show run out of tickets?
General Admission Tickets generally do not sell out and are available online only. VIP Early Entry and Guided Tours will sell out, so buy them as soon as they are available.
All purchases made directly through LA Auto Show are final and non-refundable.